German coach gives Timbers coach the finger
Posted August 7th, 2014 @ 7:58am
The All-Star game supposed to be a friendly game, but that's certainly not how the coach of Bayern-Munich was feeling after his team lost 2-1. Pep Diguardia didn't like a couple of fouls inflicted on his players, some of whom were on the World Cup winning German national team.
Things took a turn when Bastian Schweinsteiger was fouled hard on the ankle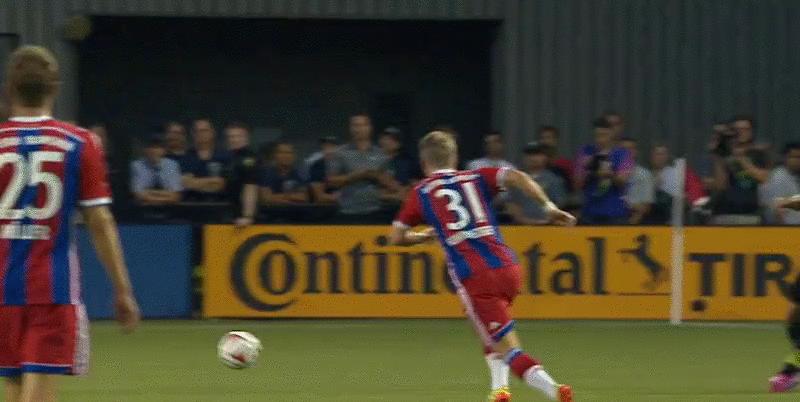 (he's fine)
Update on @BSchweinsteiger: He has a bruised ankle but nothing serious. Get well soon, Basti!

— FC Bayern English (@FCBayernEN) August 7, 2014
A few fouls later (not to mention a couple of goals) and the MLS All Stars walked away with the win. Customarily, the coaches shake hands and say "Good game," but Bayern's coach wanted no part of that. When Timbers coach Caleb Porter walked over to shake hands, Pep gave him the no-no finger.