Two videos to test the bounds of your fear of heights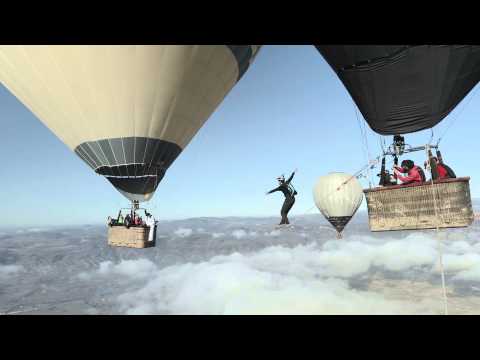 Been a little constipated lately? This video should fix that for you. Your pants will be crammed with poo after watching these guys attempting to tightwalk between hot air balloons.
Nothing huh? How about these two idiots climbing to the top of an unfinished skyscraper. And by "top" I mean the very end of the gantry for the crane that's putting the thing together. That's 128 flooors, my friend.